title
Climate driven field manager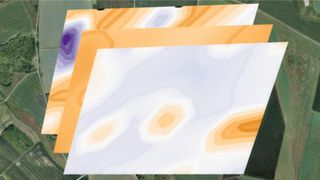 short description
Seasonal climate variability impacts crop performance and future food security. Our management tool provides local crop yield benchmarks.
WHAT IS IT?
Climate-Smart Crop
WHAT DOES IT DO?
Climate-Smart Crop provides farm-field level seasonal climate information to crop management organisations that include agronomists and grower groups. The web tool will report benchmarks of obtainable crop yield for fertiliser and spray management, driven by data analytics that describe the relationships between early-season crop performance and long-term weather patterns.
HOW DOES YOUR SMART M.APP SOLVE WORLD PROBLEMS?
Our app optimises crop yield, with the goal to support a sustainable food supply as global demand rises and available land decreases. It acheives this by improving crop yield benchmarks using localised seasonal climate forecasts. These benchmarks are valuable to crop managers, who can better advise on nitrogen fertiliser application. The app tackles climate change by reducing nitrous oxide greenhouse gas emissions from cropped land, reduces lopping and disease ahead of harvest resulting from excessive nitrogen applications, and limits local environmental pollution from nitrate leaching.